Right now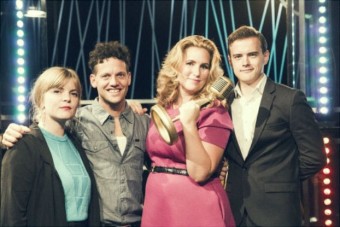 Elinor Falkman returns as a judge in the television success Retorikmatchen.
URs ((the Swedish Educational Broadcasting Company) popular competition for sixth graders, Rhetorikmatchen, broadcasts in the autumn of 2015 with 10 episodes on the Children's Channel and Radio. For the third consecutive year, Elinor Falkman has the great pleasure and honor to act as judge.
From UR Press Release: "Retorikmatchen will give children the tools they need to dare to make themselves heard, to press their concerns, listen to others and see through arguments. The participating children have been practicing for months to be rhetorically sharp during the competition and they will acquire even more knowledge now when the games will start. The children who watch the series will learn about the art of public speaking and the art of listening through the exciting tasks in the competition and by following the teams when they prepare for the challenges."
Read and watch the program on the UR website.